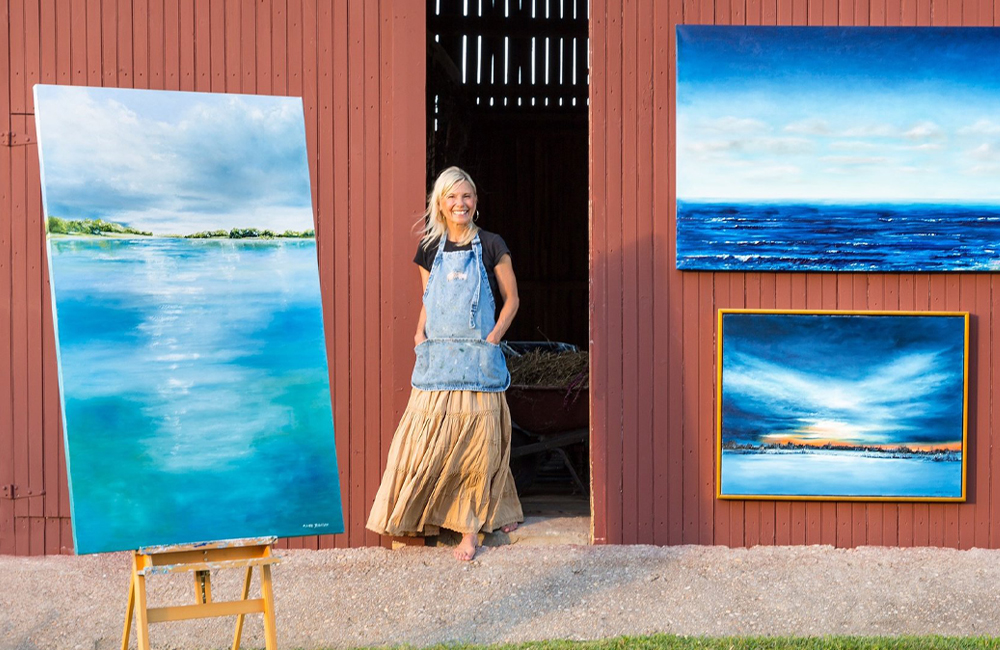 04 Apr

Claire Howard Fine Art

Welcome to Hatton's W.T.W. (Women to Watch) feature.
Who is your greatest inspiration/role model?
All the Mothers in my life have been my greatest inspiration and models, from my sweet, patient Grandmother, who taught me how to sketch and sew as a little girl, to my Mother, my talented Mother in Law, and my beloved Godmother, who only sees the very best in everyone. And at 93, she has only just recently retired from caring for special children. I would also need to include the life of Tasha Tudor, whose art, creative writing, amazing gardens and love for animals were all integrated into a simple, authentic lifestyle she created for herself based on all she loved from the 1830's.
What are 3 words to describe yourself?
sensitive • passionate • dedicated
Why did you start your business?
I have had two businesses, Interior Design and Art, both fueled by the same desire to create nurturing, beautiful spaces in which to live our best lives. My art is a passionate wish to hold onto the beauty I see; those special moments that stop us and take our breath away. But most importantly, it is this feeling I wish to convey and translate onto canvas or paper through color, texture, light, and scale. Painting gives me a different language to speak, a way to communicate with you, and a path to take the creative ideas in my mind and share them with you. My business has grown to include the wishes and ideas of clients, creating paintings to celebrate a special occasion in their lives or document a view or location that holds special meaning for them. I am always so deeply humbled and honored by these commissions, and so grateful to collaborate and share in these meaningful, special memories. And I am so blessed by the wonderful connection and friendships they bring! Especially when they are intended to be a surprise for a loved one!
What is your biggest dream for your life?
My biggest dream is my beautiful family. It is to continue sharing all we have created together here at Lindenwood Farm with my wonderful husband, loving children, and nine precious Grandchildren. And to continue painting and being awestruck and inspired by the beauty in each other and in this beautiful world we all share.